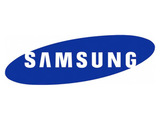 Samsung
Samsung
is reportedly planning to roll out a cloud-based service alongside the Galaxy S3 on May 3.
Korean site
Maeil Business
(via
The Verge
) claims that the electronics giant is planning to challenge
Apple
's iCloud with its own equivalent dubbed S-Cloud.
iCloud allows users to store data remotely and access it via an iPhone, iPad or Mac computer. The report states that Samsung's rival service will not impose any of the content restrictions of its Apple counterpart, and will offer 5GB of storage.
Microsoft is allegedly on board to ensure wide availability of the service, which is expected to be compatible with Samsung smart televisions, tablets, smartphones and PCs.
Media content including movies, music and TV shows could also be served to S-Cloud subscribers. It is yet to be confirmed whether the service will be free or premium.
Samsung previously confirmed that it will launch a new Galaxy product, widely tipped to be the S3 smartphone, at Earls Court Exhibition Center in London on May 3 at 7pm.